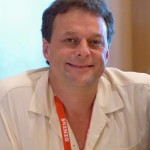 WELCOME TO VINSDOMAINS, I REALLY APPRECIATE YOU COMING BY!
DOMAINS SORTED BY CATEGORY ARE HERE
NEW GTLD DOMAIN NAMES FOR SALE ARE HERE
DOMAIN NAMES RECENTLY SOLD BY VINSDOMAINS HERE
Feel free to make an offer on any of the domain names for sale presented herein. All reasonable offers are considered and more often than not will result in a deal.  Whether you are an end user or a domain names reseller, we are confident you will find
domain names for sale
that suit your needs.  Simply e-mail us directly at [email protected] or reach out to us through our contact form or visit the pages of the domain names for sale that you are interested in and complete the brief form there.
Be sure to follow us on Twitter here – We have over 6,000 followers! Thank you so much if you're one of them!
LIKE us on Facebook here – We'd be happy to return the favor!
Link up with me at LinkedIn here, because we are all professionals!
Don't forget to CHECK OUT OUR DOMAINING BLOG for some interesting reads about me and the industry
Lastly, here you can tell I'm Loving My Logo!
I thank you for taking the time to look around. VinsDomains is consistently buying and selling domains names so check back often and see if you find what you are looking for! If you don't find the domain names for sale that you are looking for, be sure to reach out to me at [email protected], and I'm sure I can track down that name for you.
Domain Names For Sale